While my son was home and not feeling well a couple of weeks ago, I decided it would be fun to make a cake! He thought it was a great idea too. We happened to have a couple of young coconuts (which, to my delight, have become very readily available around these parts in the past few months). I've been wanting to try the recipe, Sergie's Dream Cake, from Victoia Boutenko's great raw book,
12 Steps to Raw Foods
for a while now. So, that's what we made.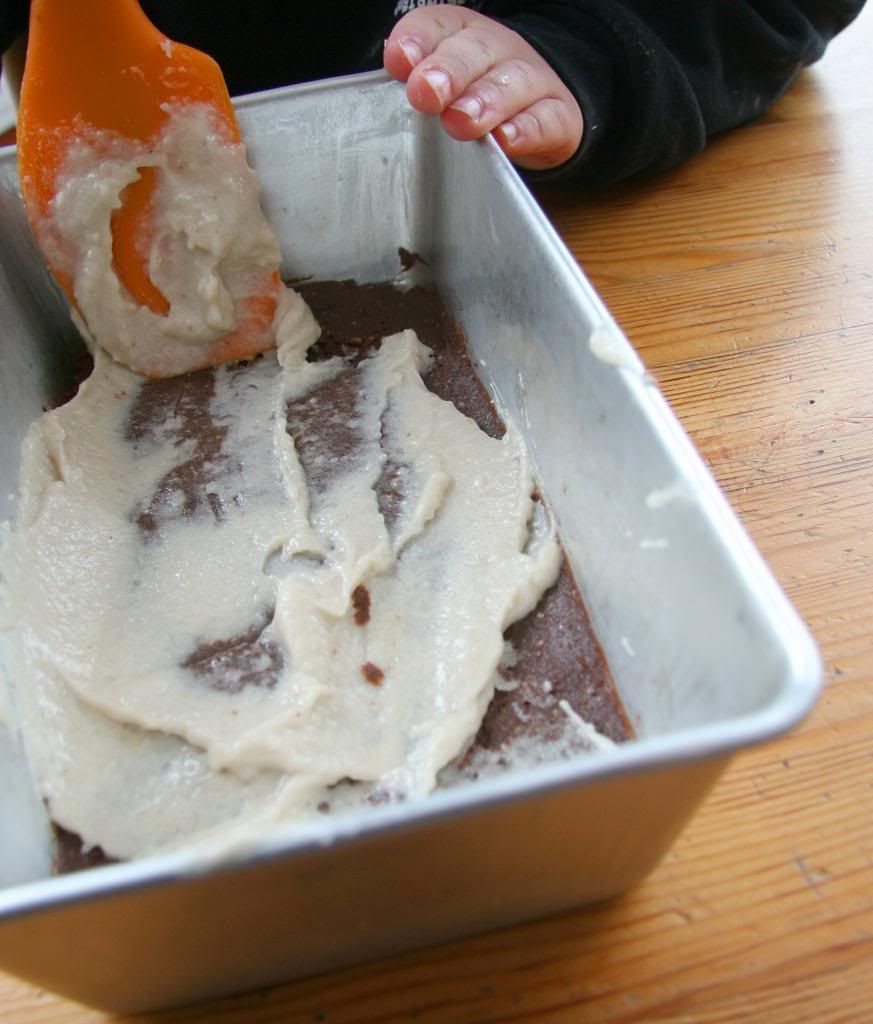 The first time we made it, we made it in a pan and we followed the directions exactly except we omitted papaya slices and swapped out walnuts for pecans because that's all we had on hand. It was very delicious and we ate the whole thing together very quickly. It was really fun to make this together but one down side was that it was not easy to scrape it out of the pan and make it look pretty when serving. The very next day, I was determined to make it again and make it even better.
This time my husband was home and he hates carob and so I replaced the carob in the recipe for cocoa. Also, I decided it would serve up better if the cake batter was formed into balls and then the icing was dolloped on top. And this was absolutely the best way to serve this amazingly delicious raw desert!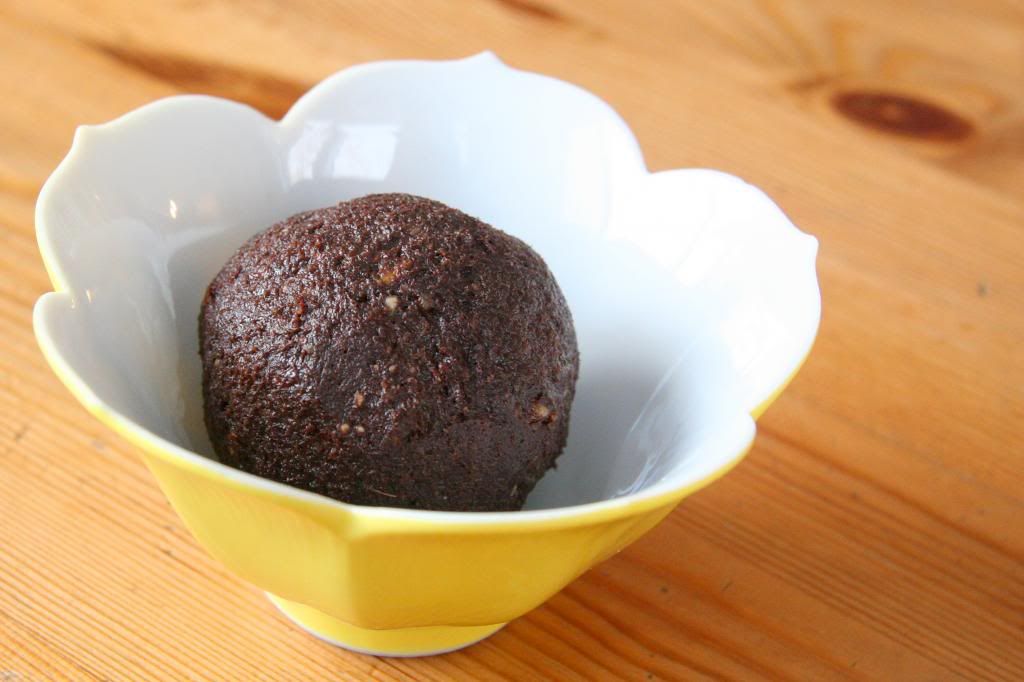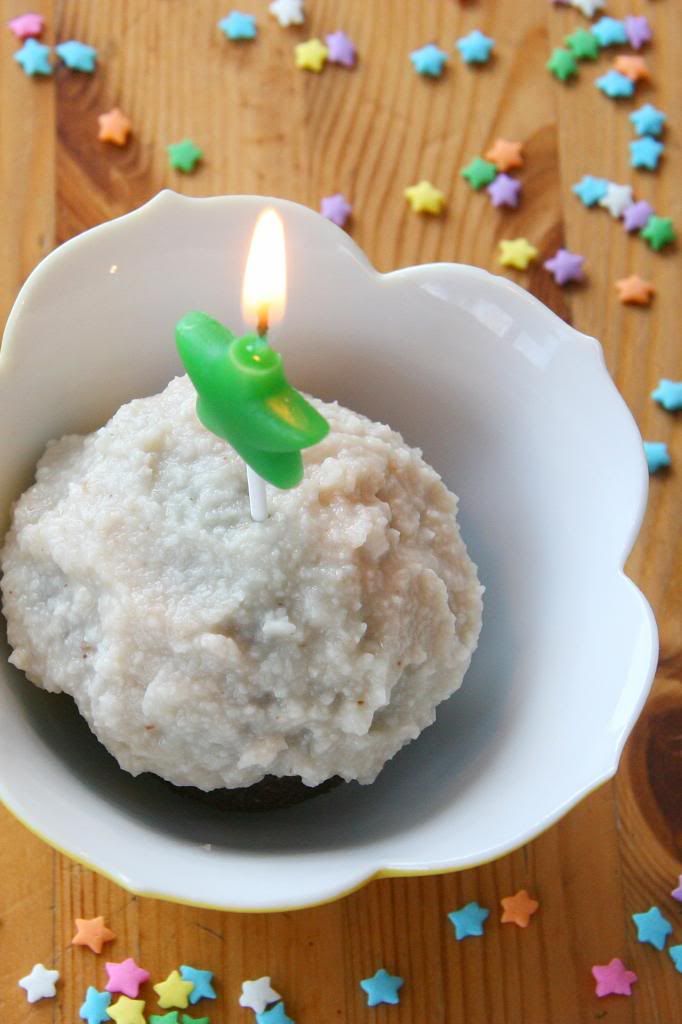 In the end, I changed the recipe quite a bit. Here's my final recipe inspired by Sergie's Dream Cake...
Ingredients
1 cup raw pecans
1/2 cup pitted medjool dates
1 young coconut
4 Tbsp raw cocoa powder (regular cocoa powder will do)
1 Tbsp agave nectar (or maple syrup)
1 Tbsp coconut flour

Directions
*I like to do the icing first because you can make the cake in the food processor after the icing but if you do it the other way around, you either have to wash out the food processor in between or get dark chocolate cake in your nice white icing.
For the icing, blend the meat from one young coconut (should be about 1 cup) with the agave nectar and just enough coconut water to facilitate blending. Once it's done, pour this into a bowl. If it's not the consistency you'd like, add some coconut flour (you can buy this or make it by grinding up unsweetened dried coconut in a coffee grinder) until icing is the consistency you like.
For the cake, blend pecans and dates in a food processor until smooth and add 1/4 cup of coconut water as you go to facilitate blending. Place this mixture in a bowl and mix in the cocoa powder. Add more cocoa powder if needed until the cake is the consistency of thick gooey brownies. Roll this into balls.
To serve, place a cake ball into your fanciest bowl and cover it with icing. You may want to double this recipe. It disappears very quickly.
♥ Andrea ♥